Mangani Phiri's Testimony
Growing up in a Christian family made me believe I was a Christian from birth, I attended Church at the Reformed Church in Zambia (RCZ) with my parents who were very instrumental in making sure we went for Sunday school, youth meetings and Sunday worship services.
Even after I left my parents' house and started living with my sister in 2012, I continued attending church services at a Pentecostal Church (Christ Embassy) and was also attending their cell group meetings. During these meetings the cell leader would ask me from time to time whether or not I was saved and my default answer was obviously "yes I am saved".
However, on one particular Sunday Service on 22nd July 2012, the Pastor preached from Romans 10:8-9 and the message touched my heart so much that I realized that I was a sinner from birth and was in need of God's Grace and needed to confess of my sins. After the preaching of the word as per custom of most Pentecostal churches an altar call was made and I was one of those who stood up and the Pastor guided me with the sinners' prayer. I confessed my sins and I accepted the Lord Jesus Christ as my personal Lord and Saviour.
Afterwards my desire to know more about God grew and became more meaningful than before, I regularly read the scriptures and attended the bible studies with the view of having a deeper knowledge and understanding of my new found Messiah.
Over the years, my life as a Christian has not been an easy one but it suffices to say that the LORD has been so gracious to me.
Indeed Apostle Paul is right when he says in Romans 9:6-13 "not all Israel belong to Israel and not all are children of Abraham because they are his offspring, it is not the children of the flesh who are children of God but the children of the promise", there I was thinking I was a Christian because of my parents little did I know that I was just a wretched sinner in need of God's Grace and Salvation from sin. I thank God for opening my eyes to the reality of his Kingdom (John 3:3) Blessed be His Name.
I got baptized in November 2015 and decided to gain membership of Emmasdale Baptist Church.
From EBC and sister churches
All
Announcement
Article
Notice
External Link
Other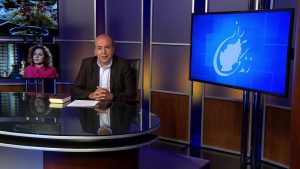 AFGHANISTAN: One year on – how are Christians living under the Taliban?
1 day, 22 hours ago
There is an atmosphere of fear and intimidation that rules society.
More Info →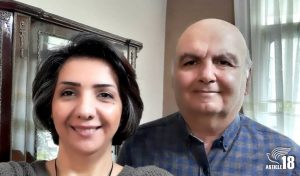 IRAN: Sara Ahmadi and Homayoun Zhaveh detained
3 days, 22 hours ago
Christian converts Sara Ahmadi and Homayoun Zhaveh have been detained in Tehran's Evin prison
More Info →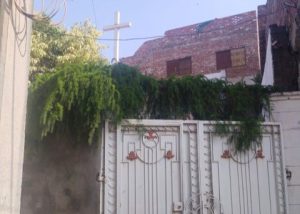 PAKISTAN: Christians flee homes as police avert mob attack
1 week, 1 day ago
Christians fled their homes in Lahore as a huge Muslim mob marched on their church
More Info →
In Ephesians 6:18, Paul instructs believers to keep alert and pray for all the Lord's people. The stories below are meant to awaken us to the many issues facing believers across the globe, with a view to encouraging us to remember our brothers and sisters facing various trials, persecutions, etc. before God's throne. Also see Hebrews 13:3.
---
"Against the persecution of a tyrant, the godly have no remedy but prayer"

— John Calvin
---
Source of News Articles: churchinchains.ie